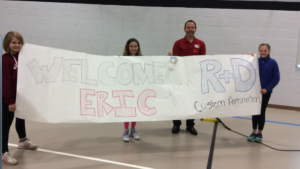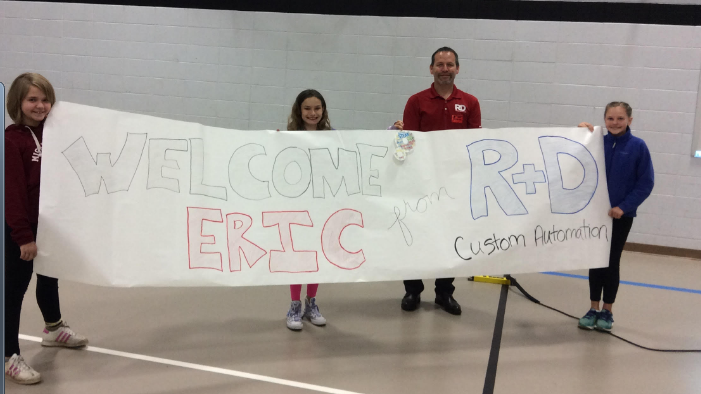 R+D Custom Automation was invited by Trevor-Wilmot School in Trevor,Wis., to speak to sixth grade "Project Lead The Way" students about engineering, automation, and robotics. Our chief technical officer, Eric Holmes, spoke to students about what piqued his interest in electrical engineering and how a career in engineering can be fun, challenging, and rewarding.
Eric stated that the students were thrilled to learn about how R+D's engineers work in teams to brainstorm ideas and concepts and put those ideas in motion by designing and building prototypes, custom fixtures, and fully integrated systems for customers in the life sciences sector.
The students were very engaged and Eric was delighted to answer each and every question they had. The staff at Trevor-Wilmot was extremely delighted at the participation put forth by students, stating, "This is the most participation we've ever seen from students during an assembly!"
We think its safe to say that the engineering seed has been planted firmly in this crop of bright, young students!