Automation for Wide Variety of Applications
See Examples of Processes Our Machines Can Automate
R+D Automation has wide-ranging capabilities to design, build and maintain machines that automate manufacturing and processes of the Life Sciences industry. Below you will see just some of the applications our custom machines have been designed for.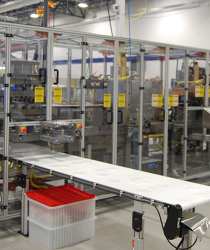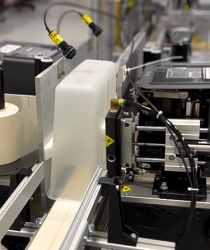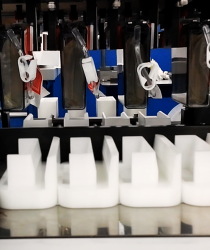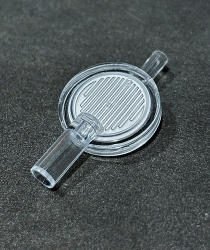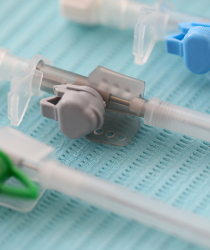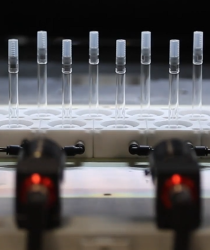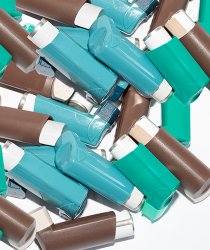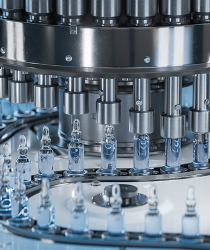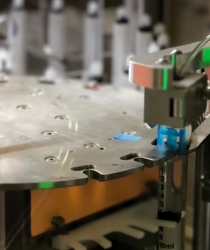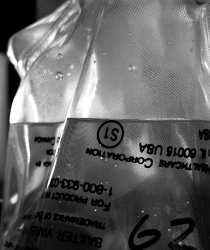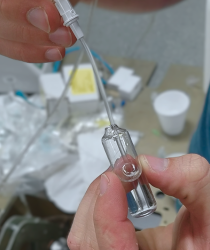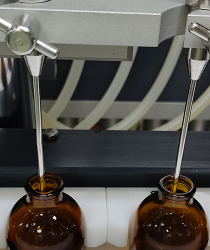 BioTech
Radioactive Vial Handling – Automation to inspect and package radio-pharmaceuticals. System is networked to receive commissioned serial numbers for traceability and chain of custody.


Diagnostic Test Kits – Automation to assemble and inspect blood test kits. Matrix material is cut to the correct dimension and placed in the reaction tray. Trays are assembly using ultrasonic welding and finished parts are inspected with high resolution vision systems.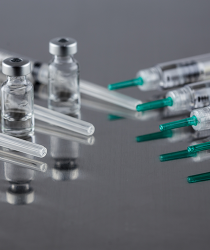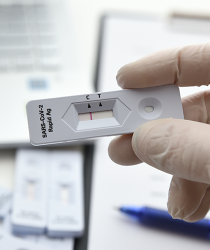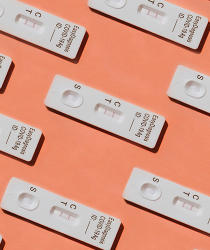 Actions That Can Be Automated
The automation systems we build can incorporate the following actions:
Integrated Vision Guidance/Inspection
Laser Technology
Dispensing, Bonding, & Curing of Adhesives
Feeding & Loading of Cannula or Needle
RF Welding
Ultrasonic Welding
Tube Handling
Collating & Web Handling
Liquid Filling & Labeling
Blister Handling
Functional Testing

Torque & Force
Pressure Decay
Leak Check

Feeder Technology

Vibratory
Flex Feeders
Shaker Trays

Tray Handling & Vacuum Sealing
Plasma Treating
Technologies Used in Automation
Testimonials
▼
"Reliable, dependable, on target … that's been my experience."
– Pharmaceutical Manufacturer
---
Full Scope of In-House Services
Consulting & Collaborating
Planning
Process Development
Machine Design
Software Development
Manufacturing
Assembly & Installation
Commissioning
Qualification
Post-Installation Support
Preventative Maintenance
Automation Beyond Life Sciences
While we focus on automation for the Life Sciences industry, our knowledge of automation and our experience in other industries allows us to design and build superior solutions for other industries.
We are unsurpassed at collaborating with our customers to design machines that are optimally aligned with their goals – no matter the industry.
Call us in Wisconsin at 262-298-7250 to discuss how we can help.
Machines Designed for Compliance
Our custom-designed systems incorporate proven technologies, allowing us to more efficiently manufacture machines with the highest reliability possible, and to comply with all regulatory requirements of your sector. You can be confident that our machines will meet the Life Sciences industry's exacting requirements for regulatory compliance.
The documentation we use in machine development and testing can by used by our customers for FDA validation.
A Krones Group Company
As a member of the international Krones Group of companies, R+D Automation's capabilities are enhanced and supported, which strengthens our operations to the benefit our our customers.