At R+D Automation, our ultimate goal is to deliver superior solutions to the unique needs of our customers in the pharmaceutical, medical device, and other Life Science markets. We are structured for the higher quality demands of the industry, inclusive of supporting FDA validation.
Expect Exceptional Results
We partner and build strong relationships with each customer to ensure a clear understanding of their objectives – allowing us to provide the exceptional results they've come to expect from R+D.
With the R+D name on every machine we build, we know our reputation is on the line. Current customers have recommended others to work with us, emphasizing our efforts to guarantee a path to success.
Regulatory Compliance at Life Sciences Standards
Our extensive Life Sciences experience and our focus on customer satisfaction drive us to deliver the highest quality systems and provide turn-key automation solutions that maximize profits for our clients while meeting all regulatory requirements.
Solutions-Based Approach to Custom Machine Building

Based on our Proven Process to Identify Fit, Collaborate, and Execute each project, we take a challenging yet collaborative approach to project planning. With extensive experience, we often can propose alternative approaches which lead to superior results.
With our solution-focused approach, we keep projects moving forward. When unexpected challenges arise, our structure allows us to more easily find options that support the project goals.
Risk is reduced by our use of proven technologies in the systems we build.
Flex Capacity for Urgent Needs
When more urgent development of an automation solution is required, our Flex Capacity allows us to meet shortened delivery dates. We have successfully completed large and small machine builds through our flex capacity process – engaging a network of trusted partners who make our projects a priority.
Superior After-Market Services
Our after-market services are second-to-none, and extend the life of automated systems through regular service or through upgrading and retrofitting – whether the machine was built by us or another company.
As a member of The Krones Group of companies, R+D's internal strengths are supported and compounded by an international network of manufacturers committed to process excellence.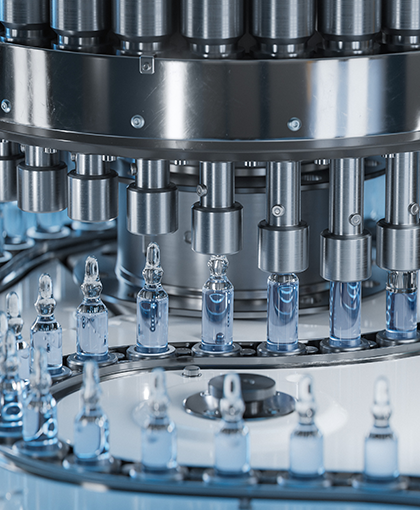 Automation for assembly, inspection and packaging for pharmaceuticals.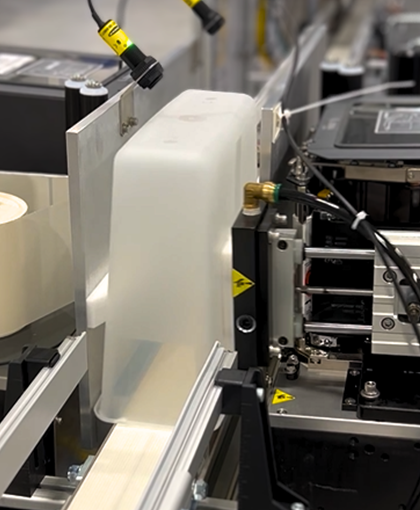 Manufacturing, assembly and packaging of single-use medical items.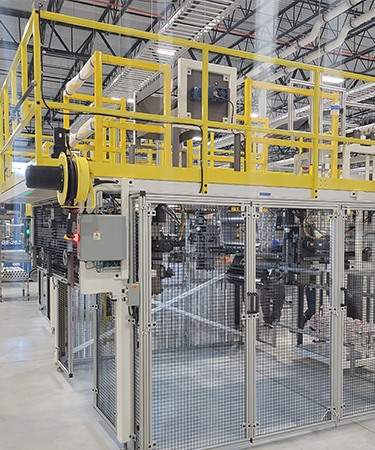 Automation systems for industries and markets outside of Life Sciences.
Testimonials
▼
"R+D is an absolute pleasure to do business with. We use R+D for everything from small, manual workstations to highly sophisticated robotic automation."
– Pharmaceutical Supplier
---
Scalability of Project Scope
Our customers determine the size of the automation project, not us.
We have worked with customers on projects still in the Research & Development phase – creating prototypes and small fixtures to prove a concept, and also capital projects whose scope involves every stage from design and fabrication to validation and packaging.
No project is too small or too large when combining R+D's breadth of experience and industry knowledge.
If you have a system that needs to be designed and built urgently, our Flex Capacity Model can be engaged to allow faster development while retaining top quality.