Automation Service and Support
R+D Automation remains a strong partner by being committed to you throughout the entire life of your machine. We begin this post-installation journey by offering a 2-year warranty.
Our after-market team is available for onsite support, as well as offering remote services.
Our after-market services include:
Installation: R+D offers full installation support, including site facilities as necessary. Upon completing the installation, a site acceptance test will be performed as the final step in the process.
Training: Training is offered at no cost for machine operations at our location in southeastern Wisconsin. R+D also offers extended training options available at your location. This extended training option allows for an expansion to include operators, maintenance personnel, and other production team members. We further offer additional training throughout the life of your machine as operational demands require.
R+D also provides service for machines built by others, including all available after-market offerings noted above.
Spare Parts: R+D partnered with Krones AG companies, combined procurement team relationships allows for us to readily obtain cost effective pricing. Additionally, R+D's in-house machine shop capabilities provide quick turn responsiveness for all fabricated parts.
Preventative Maintenance: R+D offers support for routine maintenance as outlined in our operations manual, from the basics of lubrication to replacing perishable parts, as well as machine calibration and setup.
Annual Service Contracts: R+D offers annual service contracts in flexible time frames from 12 months in length, continuing in 6-month intervals, depending on your needs. Annual service contracts ensure that you receive assistance from dedicated team members remotely or by us coming to you and being onsite right away, as opposed to having to wait for availability and scheduling service. These contracts cover service and repairs to everything outside of the scope of preventative maintenance, including but not limited to replacing broken parts, fabricating replacement parts, updating or replacing PLC or HMI equipment, etc.
Emergency Service: When unexpected machine issues arise, R+D offers elevated immediate care services to minimize downtime. Whether it's remote or onsite, R+D will align our response to the urgency of your situation. For emergency service call (262) 298-7250.
Upgrades and Retrofits: We can extend the life of your machine by offering upgrades of various components to keep your system current. These upgrades can enhance existing processes, improve efficiencies, or changes in your product design.
Call us to discuss and schedule any service request: +1-262-298-7250.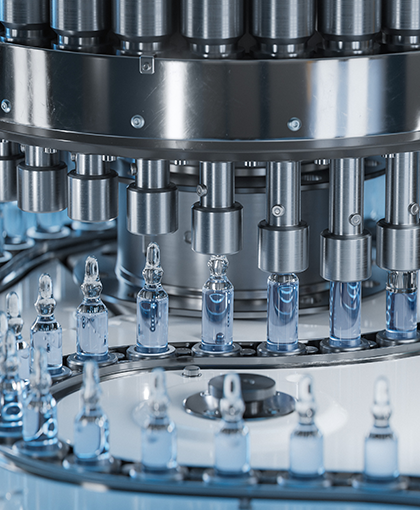 Automation for assembly, inspection and packaging for pharmaceuticals.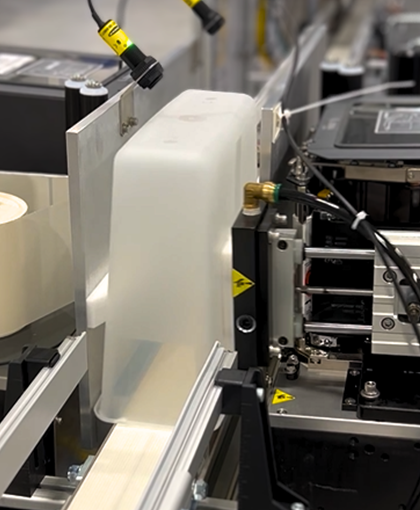 Manufacturing, assembly and packaging of single-use medical items.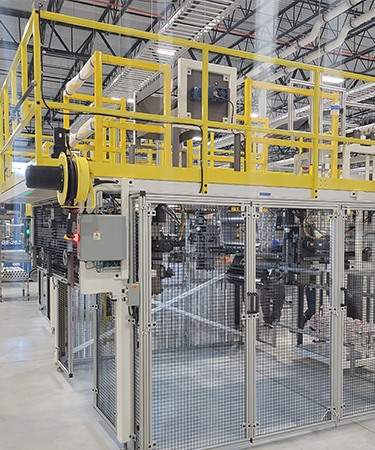 Automation systems for industries and markets outside of Life Sciences.
Testimonials
▼
"Thank you for helping us out with the part we needed for our equipment. The equipment would have been down for half the day if you had not helped. There are not a lot of companies that would help us the way you did and react so quickly. You're all a class act, and I appreciate your effort."
– Pharmaceutical Supplier
---
Full Scope of In-House Services
Consulting & Collaborating
Planning
Process Development
Machine Design
Software Development
Manufacturing
Assembly & Installation
Commissioning
Qualification
Post-Installation Support
Preventive Maintenance